Balance ~ Relax ~ Heal
Restore balance and health to your physical and mental wellbeing by relieving stress, promoting relaxation and boosting your body's power to heal.
Holistic Massage
Indulge in this therapeutic treatment which promotes deep relaxation, relieves tension, relaxes the nervous system and restores the body's balance.
I use various massage strokes and techniques tailored to your needs. The pressure used is soft to medium and a full body massage is beneficial.
Prices
45 Minutes

£45

60 Minutes

£60

75 Minutes

£70

90 Minutes

£80

2 Hours

£100
Show details
Holistic massage is an ancient approach of recovery that clears the lymphatic system and releases toxins from the body.
Ailments and stress affect not just the physical health, but also the psychological and spiritual well-being.
Holistic massage promotes the body's natural capability for recovery, and helps stabilise the entire mind and body. It is a calming massage that treats the whole body. The relaxing and rhythmic movements stimulate the release of endorphins that have added physiological benefits.
Advantages and Benefits
Relax tense and stressed-out muscles
Imparts deep mental and physical relaxation
Boosts blood circulation
Improves skin condition
Releases toxins from the body
Boosts blood oxygen levels
Enhances a sense of well-being
Relieves anxiety and depression
Helps increase lymphatic circulation and drainage
Improves sleep quality
Increases joint flexibity
Boosts immunity

Massage and Hot Stone Massage gives your immune system a boost. According to a 2010 study, a single session of Swedish massage therapy had a positive and acute impact on immunity. Blood samples taken before and after the massage showed a decrease in arginine-vasopressin, a hormone that helps regulate blood pressure and water retention.

May help decrease cancer symptoms

A large, three-year study , published in the Journal of Pain and Symptom Management, examined how massage affected pain, fatigue, stress and anxiety, nausea, and depression in 1,290 people with cancer. The study showed massage, especially Swedish (Holistic) massage, improved cancer symptoms, even in those with substantial symptoms. Researchers believe the comforting use of human touch played a role.
Deep Tissue Massage
Take advantage of a treatment that targets both superficial and deeper muscle tension. It also promotes relaxation, and eases muscle stiffness, stress and pain.
I use various massage strokes and techniques tailored to the area of the body I am working on. The pressure applied is medium to deep, and often focuses on the neck, shoulders and back. It can also be incorporated into a full body massage.
Prices
30 Minutes

£30

45 Minutes

£45

60 Minutes

£60

75 Minutes

£70

90 Minutes

£85
Show details
A deep tissue massage is an excellent option for pain relief. It is especially valuable for chronically tense areas such as a stiff neck, sore shoulders, or a tight lower back.
This massage technique uses slower movement and deep pressure, focusing on areas of discomfort. It is designed to ease pain and muscle stress throughout the body.
Advantages and Benefits
A deep tissue massage has all the benefits of an Holistic massage but it also reaches the innermost layers of muscle, tendons and fascia (the connective tissue surrounding the joints).
The objective in deep tissue massage is to breakdown adhesions (tense areas) within the muscle. It is these adhesions that cause discomfort, swelling, and limit the motion of muscles and joints. Adhesions in one place can also trigger pain in what can seem to be unrelated parts of the body.
Hot Stone Massage
Why not pamper yourself with a Hot Stone Massage and indulge in achieving deep relaxation? It has all the benefits of an Holistic Massage and it will ease muscle tension and help repair damaged soft tissue throughout your body.
I use heated stones to massage your body with Swedish massage techniques applying light to moderate pressure.
Prices
75 Minutes

£70

90 Minutes

£85
Show details
During a Hot Stone massage, smooth, flat, heated stones are used to massage specific parts of the body. Stones can also be place along your spine, stomach, chest, palm, face, feet and toes.
Sometimes cold stones are also used during a hot stone massage. Cold stones may be used after hot stones to soothe and tone the skin.
Helps relieve muscle tension and pain

Heat has long been used to ease muscle tension and pain. It helps increase blood flow to the affected area. It may also reduce muscle spasms and increase flexibility and range of motion. Cold therapy helps relieve inflammation. Depending on your symptoms, alternating hot and cold stones during your massage may be helpful.

Reduces stress and anxiety

Massage therapy can be effective for stress relief. A 2015 study into the effect of massage after surgery found that people that underwent abdominal colorectal surgery had less pain, tension, and anxiety after receiving post-operative massage.

Promotes sleep

May help relieve symptoms of autoimmune diseases

Hot stone massage may relieve painful conditions such as fibromyalgia. Fibromyalgia is a condition that causes widespread, chronic pain. According to a 2002 study, people with fibromyalgia who received a 30-minute massage slept longer, had fewer trigger points, and had decreased levels of substance P (a substance involved in transmitting pain signals) than people with the condition who received relaxation therapy. More research is needed, however, before massage becomes a standard fibromyalgia treatment.

A 2013 study found that people with rheumatoid arthritis benefit from a moderate-pressure massage, such as a hot stone massage. Participants in the study experienced less pain, greater grip strength, and a greater range of motion after one month of massage therapy.

Increases joint flexibility
About Me
My name is Roberto Florentino Lopes.
I trained at The London School of Massage and qualified with distinction in:
Level 3 Anatomy, Physiology, Pathology and Massage. This is accredited by iTEC (International Therapy Examination Council).
Level 2 Infection Prevention (Covid-19) for Complimentary Therapy and Sports Massage
I provide services in:
Therapeutic and Holistic Massage
Hot Stone Massage,
and Deep Tissue Massage
from my private residence in Northfields, Ealing, London.
I also have qualifications in Deep Tissue and Hot Stone massage:
CPD Practitioners Diploma in Advanced and Deep Tissue Massage (Gateway Workshops)
CPD Certificate in Hot & Cold Stone Massage
All the qualifications are approved by:
International Institute for Complimentary Therapists
Complimentary Therapists Association
Think Tree – International Professional Association for Complimentary Therapists and Practitioners.
I am first aid trained and have had annual, recurrent first-aid training for the last 17 years.
I am a member of the CThA (Complimentary Therapists Association).
I have a Registered Professional listing on EmbodyForYou.com.
I have comprehensive Professional Liability Insurance.
Frequently Asked Questions
Opening Hours

| | |
| --- | --- |
| Monday to Saturday | 11am to 9:30pm (last appointment starts as 8pm) |
| Sunday | 11am to 5:30pm (last appointment starts as 4pm) |

What to expect

How do I prepare for a massage?

You do not need to do anything special, but I do expect my clients to maintain a high standard of personal hygiene.

I've never had a massage before and am nervous

There is absolutely no need to be nervous or worry about your body type or appearance. Massage therapists work on bodies of all shapes and sizes. My aim is to ensure you have a positive and relaxing experience.

Do I need to undress?

You can take off or leave on as much of your clothing as you feel comfortable. I will leave the room for you to undress and allow you to make yourself comfortable on the massage table. Some clients will need my assistance getting onto the table.
During the massage, you are completely covered in a bath sheet or towels. Any area being worked on will be temporarily uncovered.
I use organic oils that are used directly on the body. If you would prefer to be fully clothed you may do so but please wear ultra-thin and light fabric. Hot stone massage is not possible on a fully clothed client.
If there is something I can do to make you feel more at ease, let me know.

What recommendations do you have for after a massage?

I recommend:

Resting for five minutes before leaving the therapy session.
Drinking plenty of water to flush out toxins from your system.
Avoiding strenuous activity for a few hours, ideally going home to rest and relax.
Avoiding alcohol and other stimulants such as caffeine.
Avoiding heat treatments such as sunbathing, saunas, steam room and sun-beds.
If driving home, keep a window open to help keep you alert.

What are the side effects?

Possible side effects may include the following:

Feeling of tiredness. This is the body's way of slowing you down so that it can heal.
Feeling of thirst and increase in urination. This is the body's way of encouraging excretion of toxins.
Aching muscles.
Feeling of well-being and relief of muscle tension and stress.
Twitching or tingling in the limbs. This is due to the stimulation of the nervous and circulatory systems.
Heightened emotions.
Increase in mucus secretion.
Light headedness and feeling faint. This is due to a drop in blood pressure during deep relaxation.

Before you arrive

What should I bring with me?

If you have been emailed a consultation sheet/questionnaire prior to your appointment, please bring this with you if you are able. Alternatively, we will complete one together at your first appointment. Nothing else is needed.

What should I bear in mind regarding COVID-19?

For the appointment to go ahead, please confirm that you are free from COVID-19 symptoms and that you have not been in contact with someone who has COVID-19 or has had symptoms in the last 7 days.
Follow government guidelines on hygiene, including washing of hands regularly.

What should I do if I start to feel unwell before my appointment?

I will need to cancel your appointment if you or anyone in your household is experiencing any symptoms, no matter how mild. This can be rescheduled without charge.

Medical

Are you trained in First Aid?

I am First Aid trained and have had recurrent training for the last 17 years.
I've been trained in performing Life Saving techniques such as CPR and skills in dealing with seizures, strokes, heart attack, cardiac arrest, anaphylactic shock and injuries to name just a few.

Will I need GP/Medical consent for pre-existing conditions?

It is advisable to get your GP's consent and authorisation for pre existing conditions such as certain cancers, diabetes, cardiovascular and circulatory conditions.
The following is a list of conditions that prevents me from performing massage therapy on you, otherwise known as Contra indications:

Positive for Covid-19 or showing symptoms of Covid-19.
Diabetes (unless with GP's signed consent).
Cardiovascular conditions, including hypertension, hypotension, thrombosis, phlebitis, angina, pacemakers.
Any dysfunction of the nervous system, e.g. anaesthesia (loss of sensation), epilepsy.
You have high temperature or fever.
Recent surgery/operation.
Unexplained swellings or swollen glands.
Pregnancy.
Post natal (6 weeks).
Any general infection whether viral (e.g flu), bacterial (impetigo), fungal (eg tinea), or infestations (eg. head lice).
Blood diseases such as hepatitis.

When should I not consider Hot Stone Massage?

Always advise me of your medical conditions and how your body reacts to external stimuli. This will help me assess the suitability of hot stone massage for your condition.
Some skin conditions such as eczema, rashes, and psoriasis can get worse with heat. It is best to avoid heat if you are taking medication that causes skin hypersensitivity such as antibiotics or Acutane for acne. Heat should not be applied on varicose veins, open wounds, infected skin conditions, areas of numbness and inflammation.

COVID-19: What should I do if I feel unwell after my appointment?

Please let me know as soon as you're able if you develop any Covid-19 symptoms within 7 days of your appointment.

Payment

What form of payments do you accept?

I accept most debit and credit cards (including contactless), Apple Pay and Google Pay.
I will also accept bank transfers where I receive funds before the appointment.

Can I pay in advance of my appointment?

Yes you can. Just get in touch to arrange this.

Do you have gift cards?

Here is a consolidated price list to help you choose the amount:

Amount
Treatment
£45

45 minute Holistic (Swedish) or Deep Tissue Massage

£60

60 minute Holistic (Swedish) or Deep Tissue Massage

£70

75 minute Holistic (Swedish), Deep Tissue
or a Hot Stone Massage

£80

90 minute Holistic (Swedish) Massage

£85

90 minute Deep Tissue Massage,
or 90 minute Hot Stone Massage

£100

2 hour Holistic (Swedish) Massage

Location and Access

Do you have step free access?

No. The treatment room does not have step free access.

What's the nearest public transport stops to location?

What if I arrive early?

During the current pandemic situation, it is important to arrive no earlier than 5-10 minutes. If you do arrive early, you could make use of the lovely Blondin Park and nature reserve just a few yards from my property. There are also several coffee shop venues on the main Northfields avenue which is 100 yards or so from my property.

What venues are nearby?
COVID 19
Vaccination Status
I have received both COVID-19 vaccinations and a booster.
Appointments
Clients and I (and our household) must be symptom free on the day of the appointment. Treatments will take place in an area with good ventilation. No other persons to be present at the appointment. On arrival, clients will be offered anti-viral/bacterial hand sanitiser.
Hygiene
Equipment and tools will be thoroughly disinfected before each appointment. Freshly laundered towels and table covers will be replenished after each client.
Government guidance on hygiene will be followed including regular handwashing and frequent sanitisation of any surfaces used.
Get In Touch
Please call or send a message to book an appointment or discuss any queries you may have.
Roberto

Lopes

Massage Therapist
Roberto Lopes Massage Therapy
07824 029159
roberto@robertolopesmassage.co.uk
http://robertolopesmassage.co.uk

Northfields, Ealing
London
W5 4UD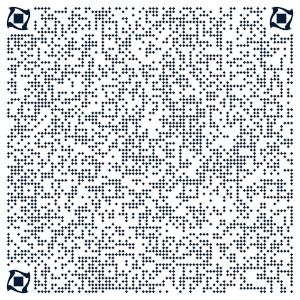 Scan (or long-press on iOS) to add a contact
Terms & Conditions
Disclaimers

Roberto Lopes Massage Therapy will not be held responsible for the loss or damage of personal items during your visit.

Inappropriate Behaviour

I have the right to terminate a treatment immediately if the client demonstrates inappropriate or sexual behavior. I will charge for the full price of the treatment, provided more than 10 minutes has been spent massaging the client.

Privacy

Client treatment details will not be discussed with anyone other than the client unless the client is under the age of 18 or has a care worker or guardian.
Consultations will only be discussed with the client unless the client is under the age of 18 or has a care worker or guardian.
Consultation Forms and treatment notes will be kept on file, securely by Roberto Lopes Massage Therapy.
All clients must complete a consultation form prior to receiving treatments.
By signing the consultation form, clients are giving permission to hold records and data about them.
Personal information will not be shared with any third parties.

Young Clients

Clients under the age of 18 must be accompanied by an adult The adult must give permission for the treatment to be performed
The adult must co-sign the client's consultation form The adult must be present in the room throughout the treatment

External Links

This website contains links to other websites and articles which are not under the control of Roberto Lopes Massage Therapy.
Roberto Lopes Massage Therapy makes no warranty or representation as to the accuracy completeness or fitness for purpose of any material on these sites.
Roberto Lopes Massage Therapy provides these links for your convenience and does not necessarily endorse the material on these sites.
It is your responsibility, as the user, to verify material from external sources. You must not rely on the content or associated service of this website to do this for you.